people
​
​
PILOT lab

is an international community of academic and practitioner experts who work across disciplinary lines on projects of shared interest.

The team at

PILOT lab

is composed of our

Founding Director

, our

post-graduate fellows

, our

international peer centers

, a group of

external academic and practitioner affiliates

, and collaborating faculty across Penn State. The lab's research is also supported by the Penn State graduate students enrolled in the PILOT lab class.
​
​
* * *
​
​
​
​
Professor Matwyshyn is a Professor of Law and Engineering Policy/
Associate Dean

of Innovation at Penn State Law (University Park)
and a Professor

in SEDTAPP

at Penn State Engineering.
​
She is also an affiliate scholar of the Center for Internet

and Society at Stanford Law
School and the French National Centre for Scientific Research (CNRS)
Institute for Communication Sciences (ISCC) at the Sorbonne. In 2019-2020, she is a Fellow
of the John W. Kluge Center in the Library of Congress.
​
​
* * *
​
​
PILOT lab

is staffed by a team of post-doctoral fellows, law students, and engineering students. In particular,
​
​
​
​
​
​
​
​
​
​
​
​
​
​
​
​
* * *
​
PILOT lab

is pleased to collaborate with the following international peer centers on projects of shared interest:
​
Michael Antonino
Microsoft Technology Fellow, Penn State Law
Mike Antonino is a Microsoft Post-Graduate Fellow at Penn State Law, supporting the work of PILOT Lab. At the PILOT Lab, he works on all of the PILOT Lab's technology policy and law initiatives, including projects related to information security, digital competition, and internet consumer protection. Mike is a graduate from Penn State Law where he focused his studies on information security law and data privacy law. While completing his JD, Mike worked as a research assistant for Professor Andrea Matwyshyn. It was during this time that Mike created the Facebook EULA of Despair, a fully interactive map of all the companies that receive user data from Facebook, in an effort to uncover just how far that user data travels after it has been handed over.
Rim Boujnah
Microsoft Technology Fellow, Penn State Law
Rim Boujnah is a Tunisian lawyer holding an LL.M. degree from Penn State Law, where she earned a Concentration recognition in the Specialized Fields of Study of "National Security, Military, and Veterans" and "Energy and Environmental Law". She also holds a Masters degree in Common Law from the University of Carthage-Tunis, after defending her Thesis, "Freedom of expression and internet regulation in the MENA region." Rim's research focuses on information security and cyber-security issues.She has previously worked as a legal counsel in a Tunisian law firm and as a project coordinator in several Tunisian organizations funded by International bodies (AU, EU, NED, etc.) working on Human Rights and Civic Education. Rim is a certified international trainer on project management and capacity building within the THK-MitOst Network. She has won the 2019 John Roe Student Sustainability Award at PSU and the Jonathan Blake Spirit of the Moot Award following her participation in the Price Media Law Moot Court organized by Oxford University.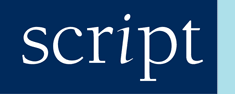 * * *
​
PILOT lab

is also pleased to collaborate with the following expert professional and international academic affiliates on projects of shared interest.
​
​